Creating and Inventing of Alphabox
Research, Solution, Sharing
---
Research
---
Problem
As this year's topic is TRASH TREK, at the beginning of our FLL season we were trying to find various ways to help trash management. We noticed, that containers used for collecting plastic waste are often full and we also found many plastic bottles in containers used for collecting other type of trash.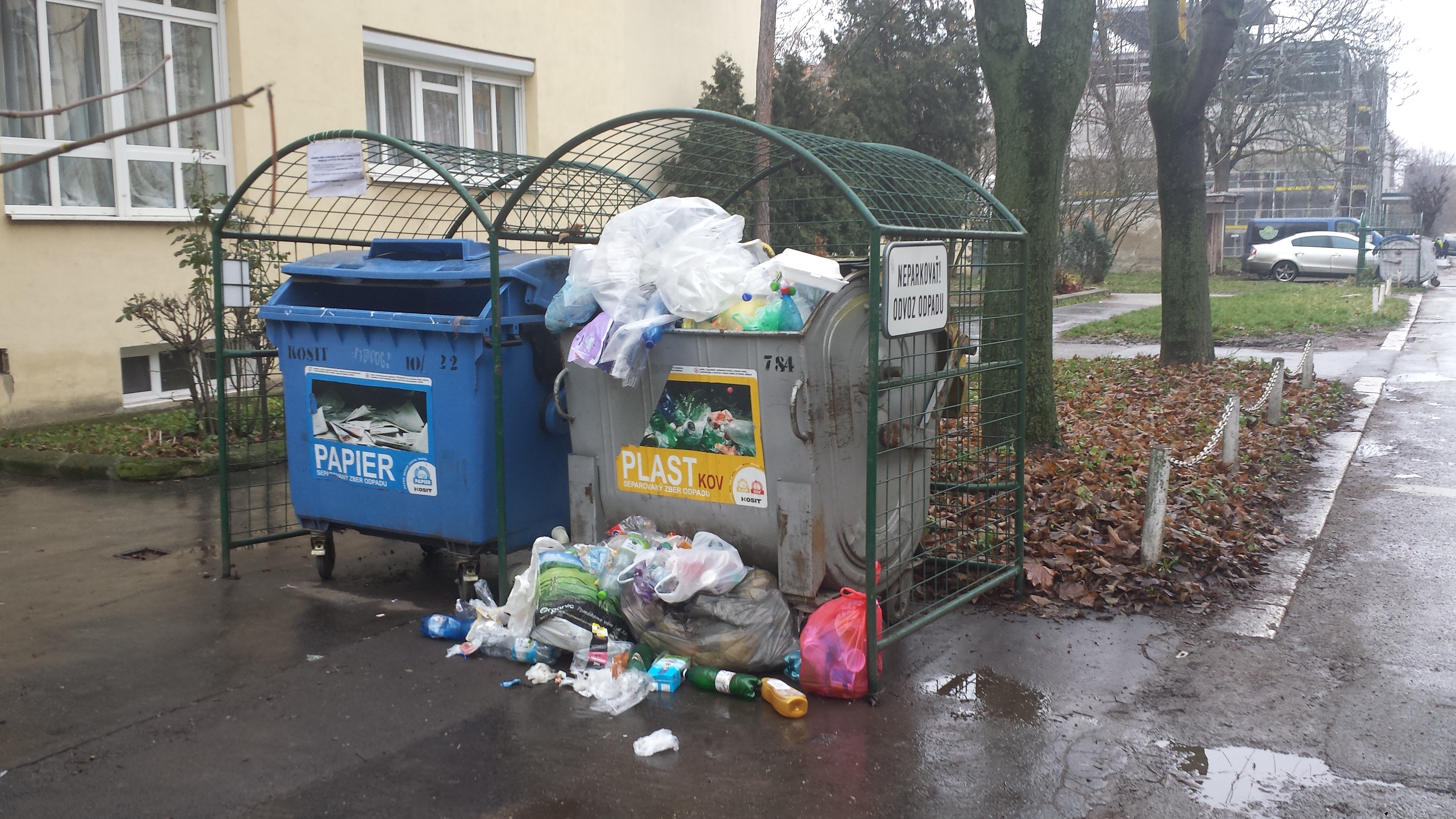 ---
Investigation
After discovering this huge problem, we started investigating the amount of recycled plastic compared to other types of waste, like paper or glass. According to a Slovak newspaper called SME Slovaks don't separate enough trash, if yes, then mainly glass. As you can see, separation of plastic waste falls behind especially in our vicinity, the eastern part of Slovakia.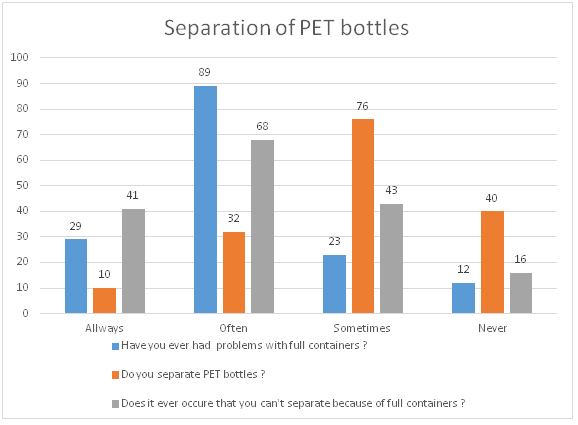 We found out that 69% of the respondents have serious problems with separating plastic bottles because the containers meant for collecting plastic waste are often full. Out results also confirmed that most of the people don't separated PET bottles on a daily basis.
---
Consultants and experts
After asking the people we wanted to know why is this common problem not being solved, so we asked an expert at a trash management company called KOSIT, which deals with collection and recycling of waste in our region. Ing. Jana Končeková the director of KOSIT Foundation told us, that their company doesn't know which container should be emptied more frequently, because they have no information whether the bins are full or not. She also reminded us, that these containers usually get full because they are full of intact non-compressed PET bottles.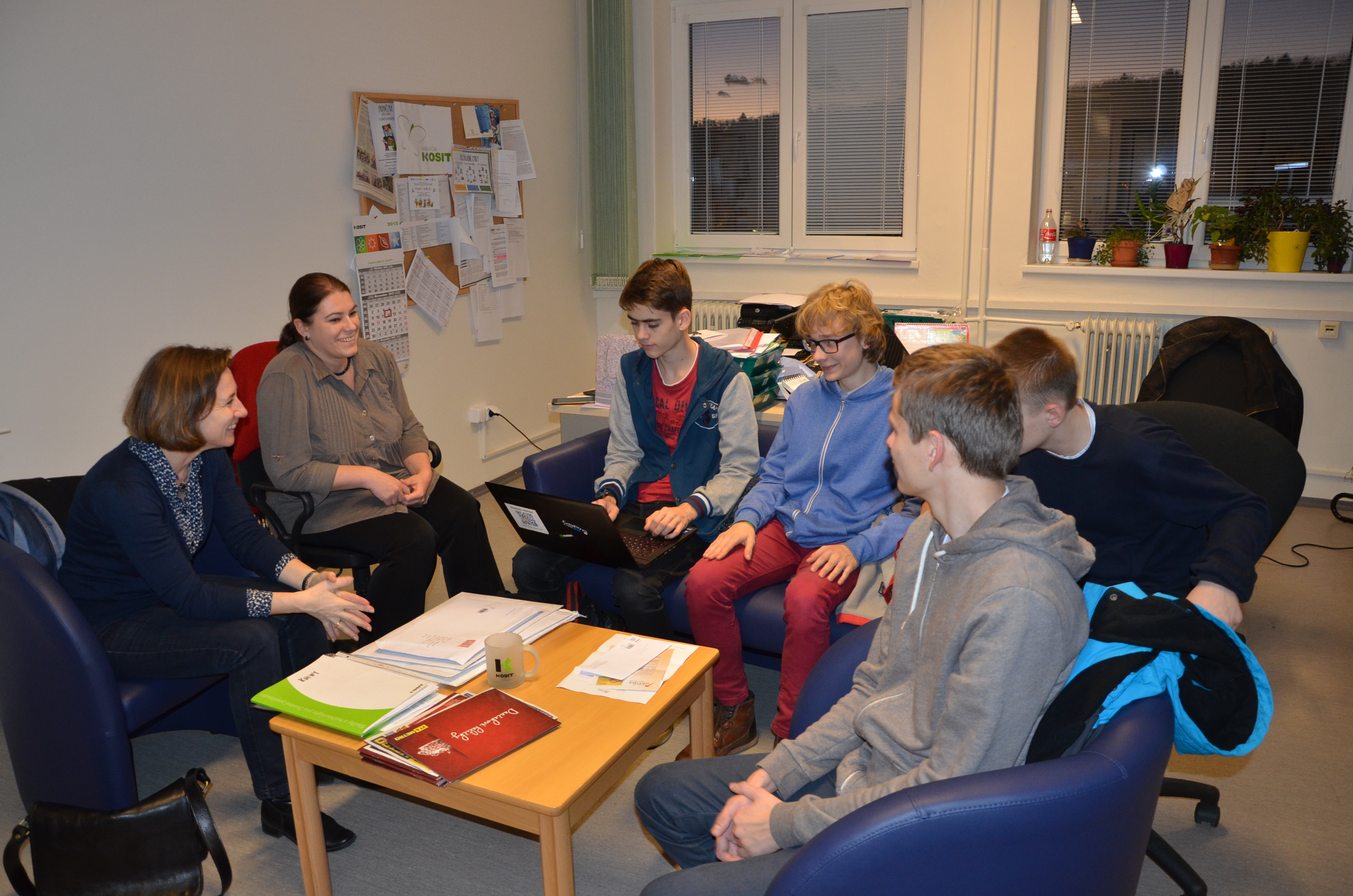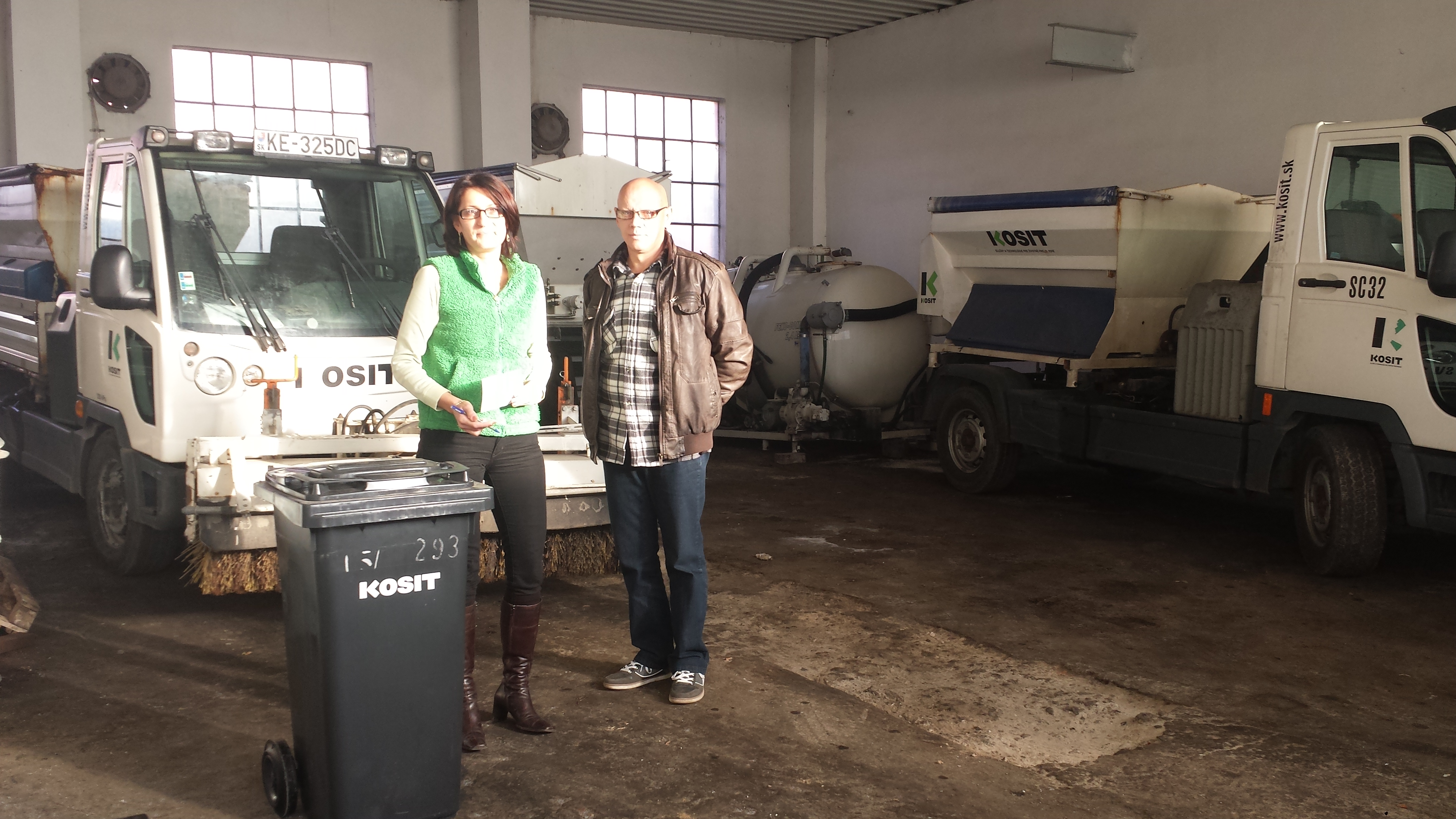 After we designed our product we needed experts to help us build it. Ing. Kovács Tamás helped us with the construction of this machine and Ing. Samuel Urbán showed us the proper wiring.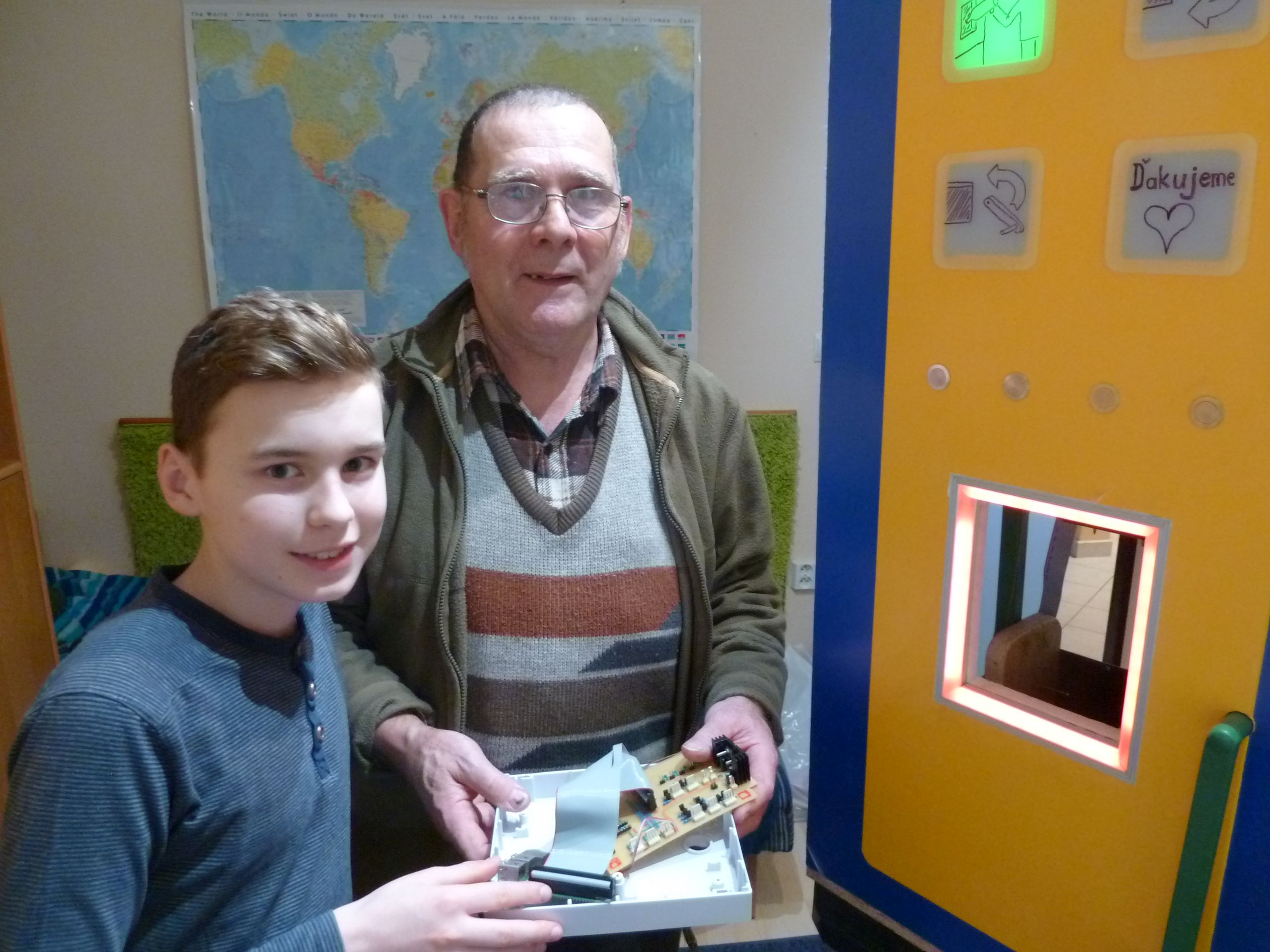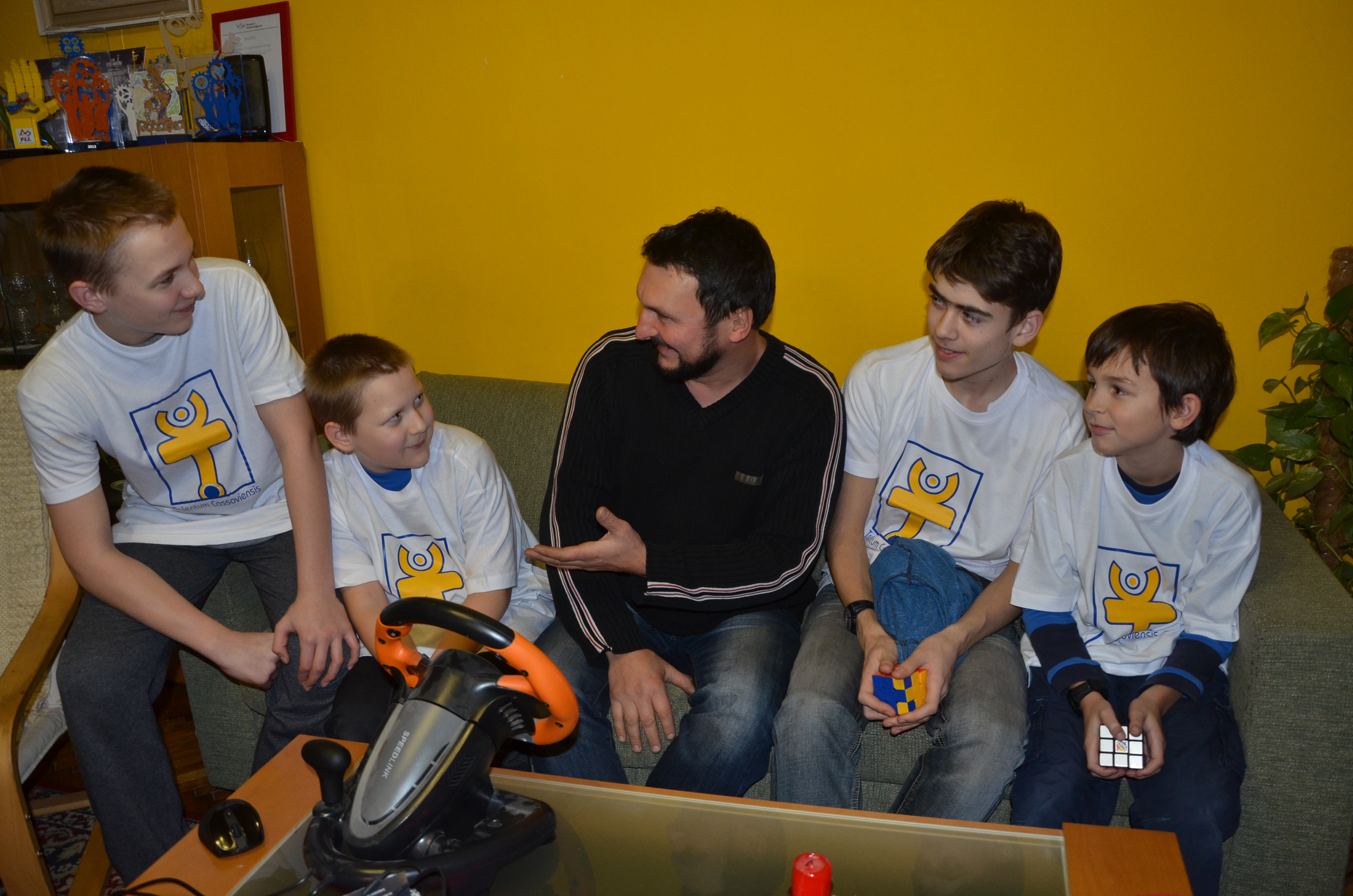 Since this product required quite complex programming we asked our older team members to show us the basics of programming an electronic machine.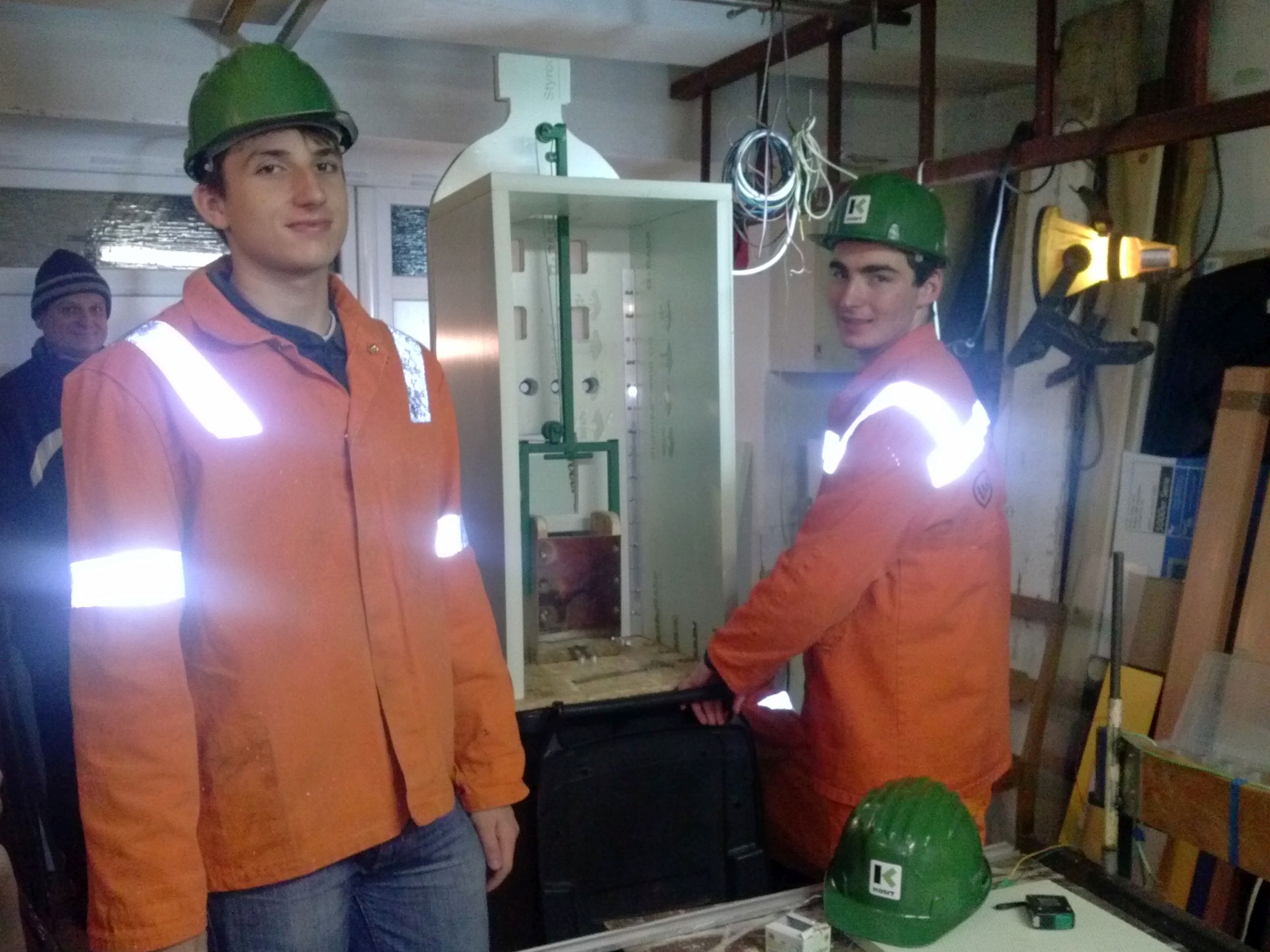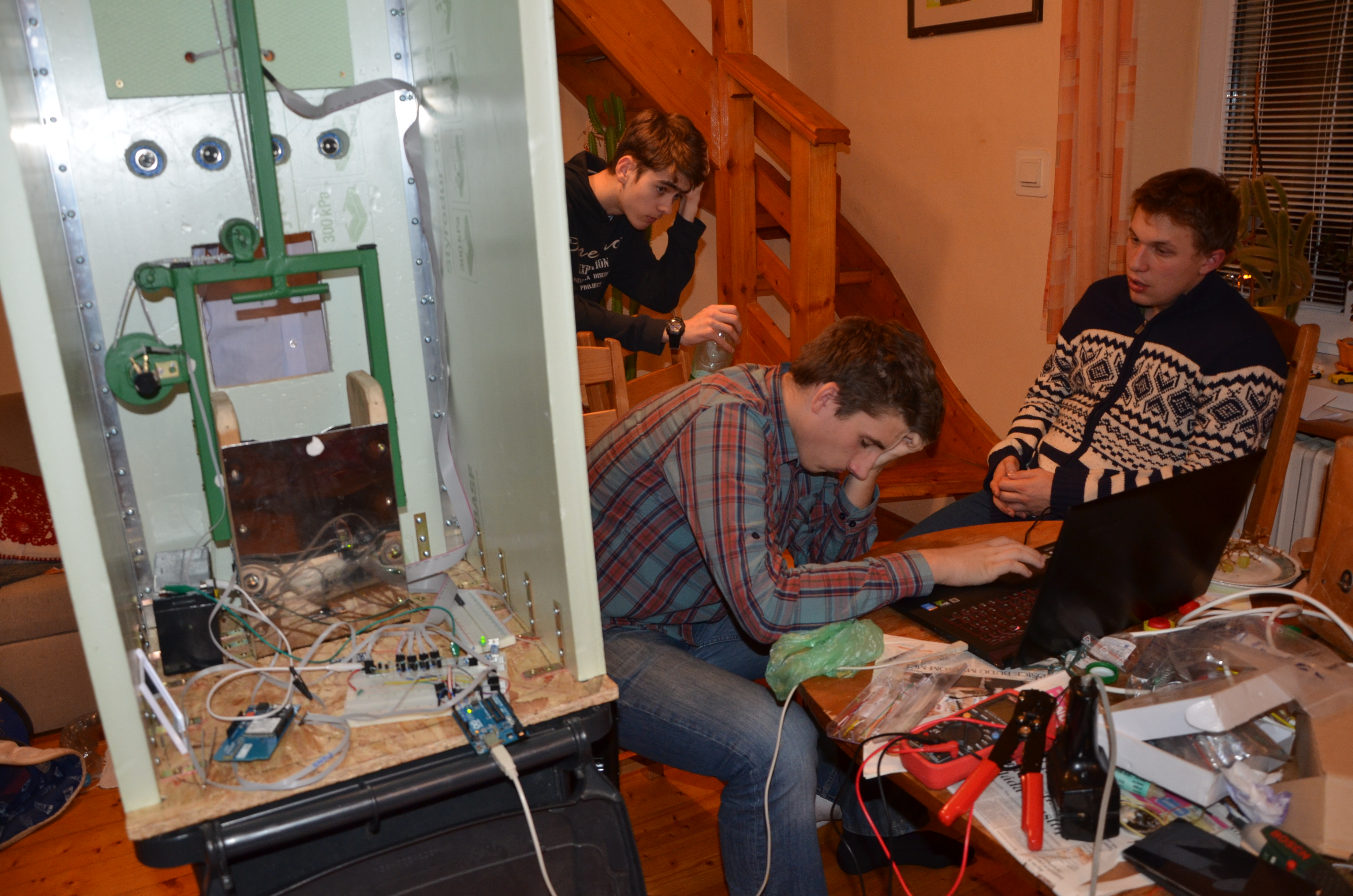 ---
Solution
---
Compresses the size of the bottle
Using the mechanical lever the user compresses the bottle by 60 per cent. Alphabox accepts only compressed bottles. By this we save space and so it is only necessary to empty the bin less frequently.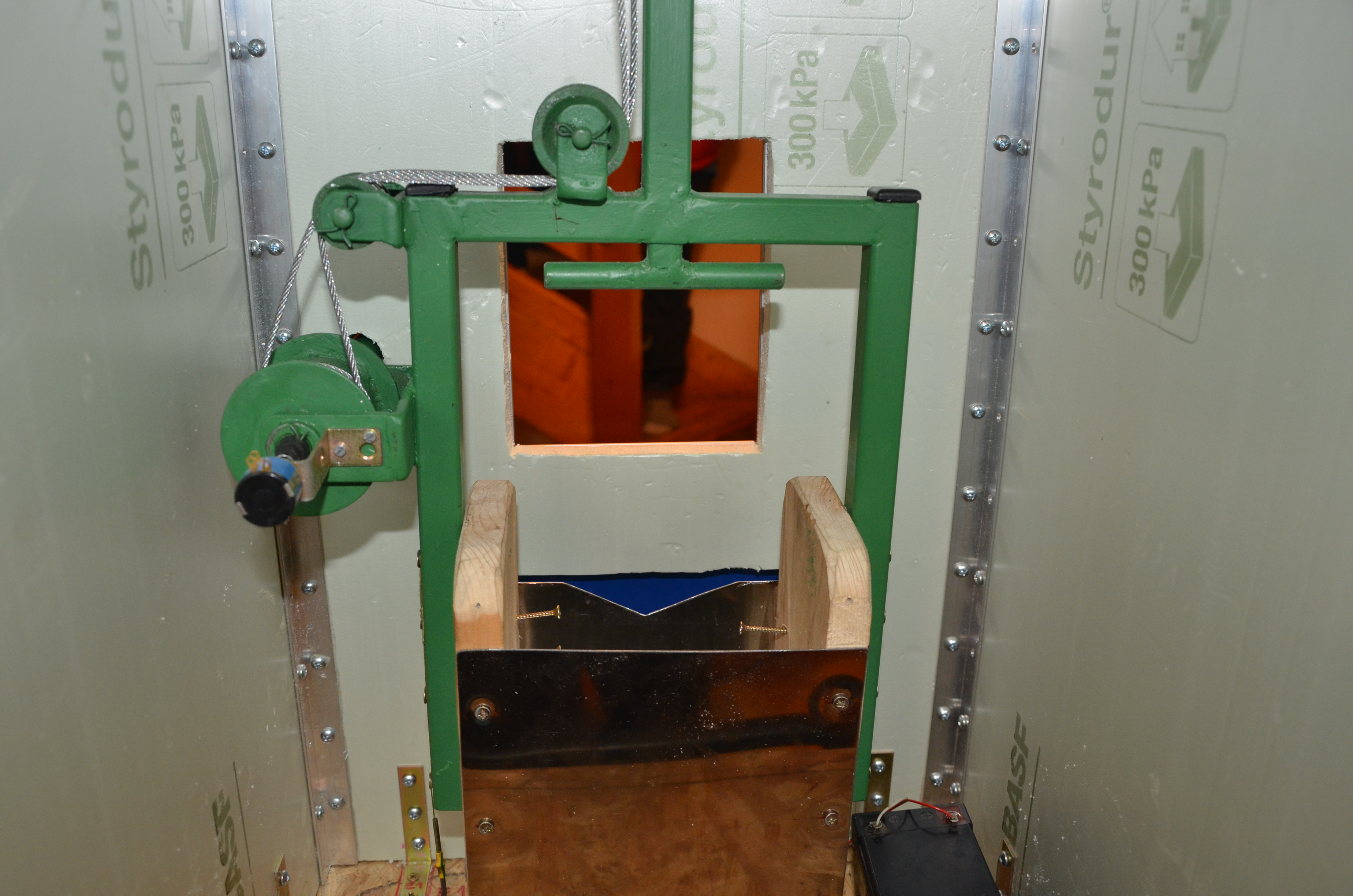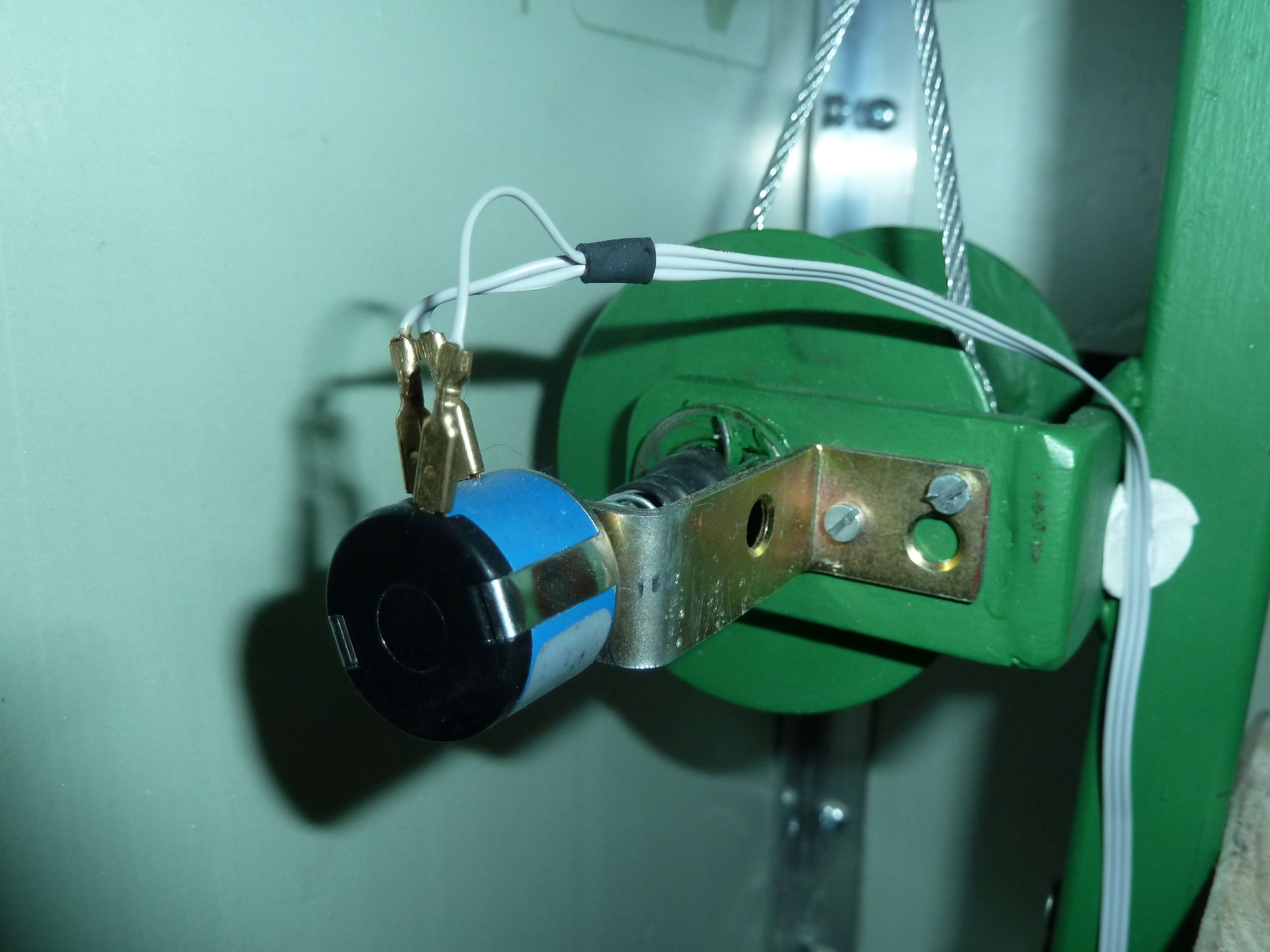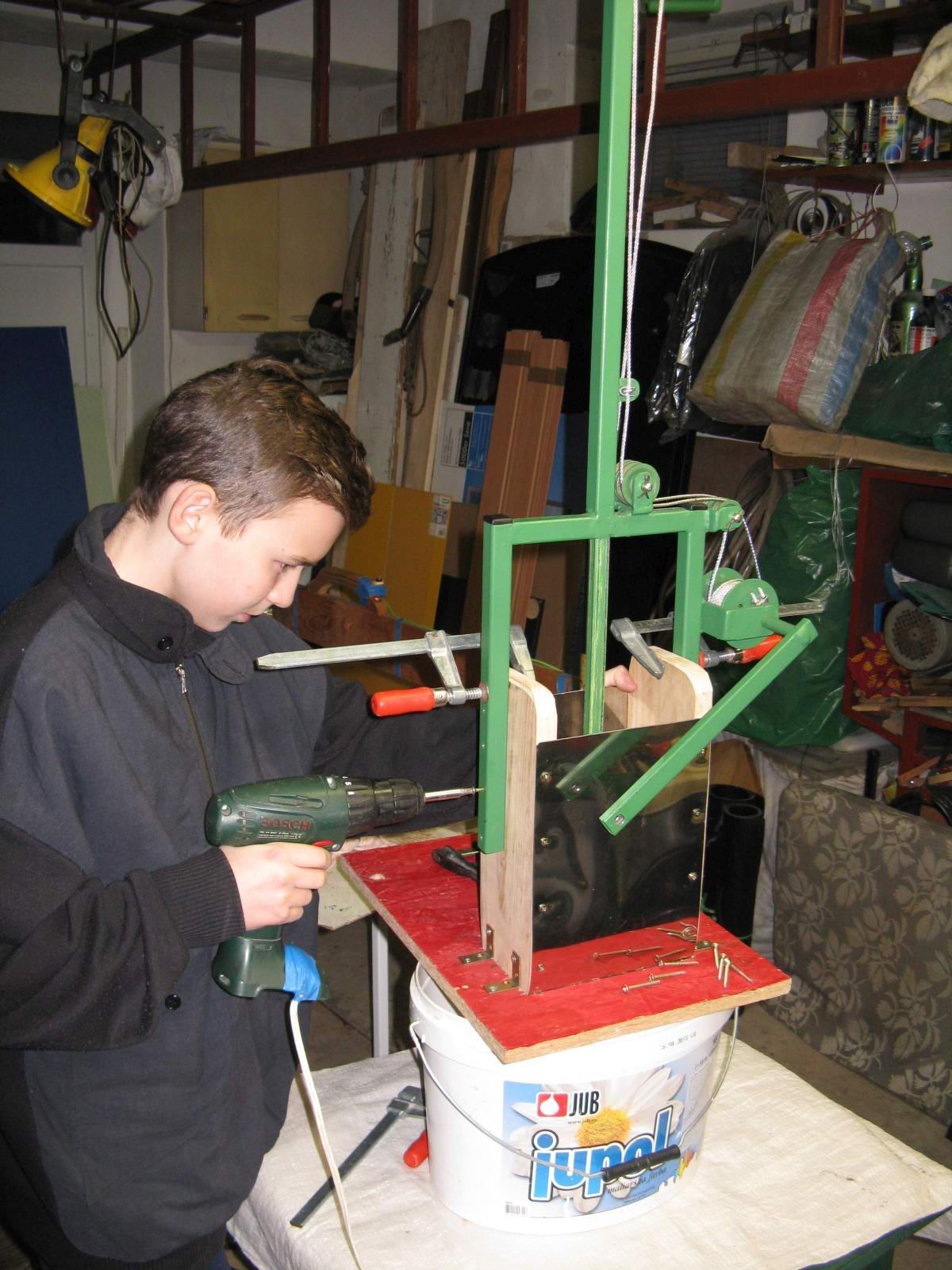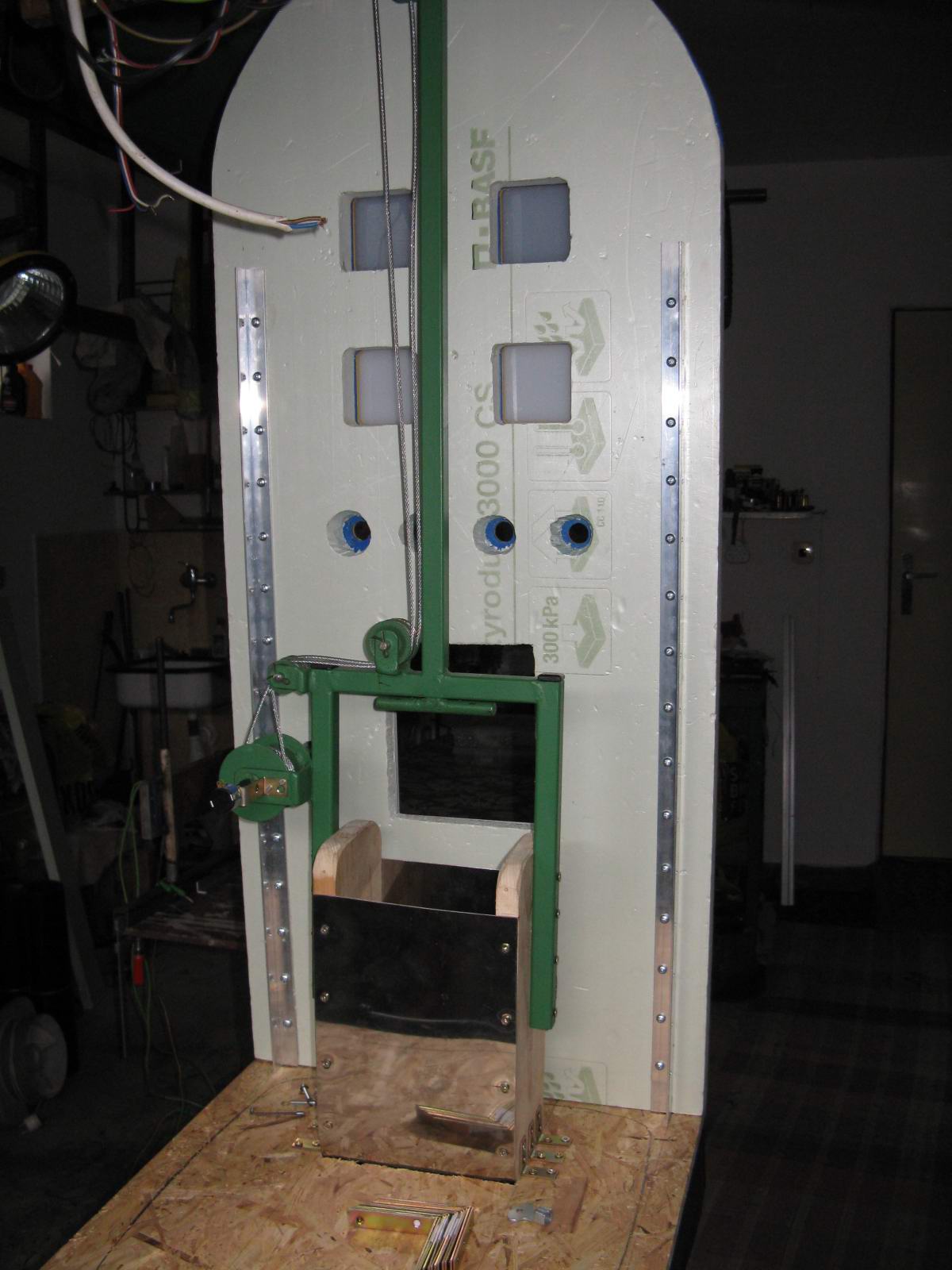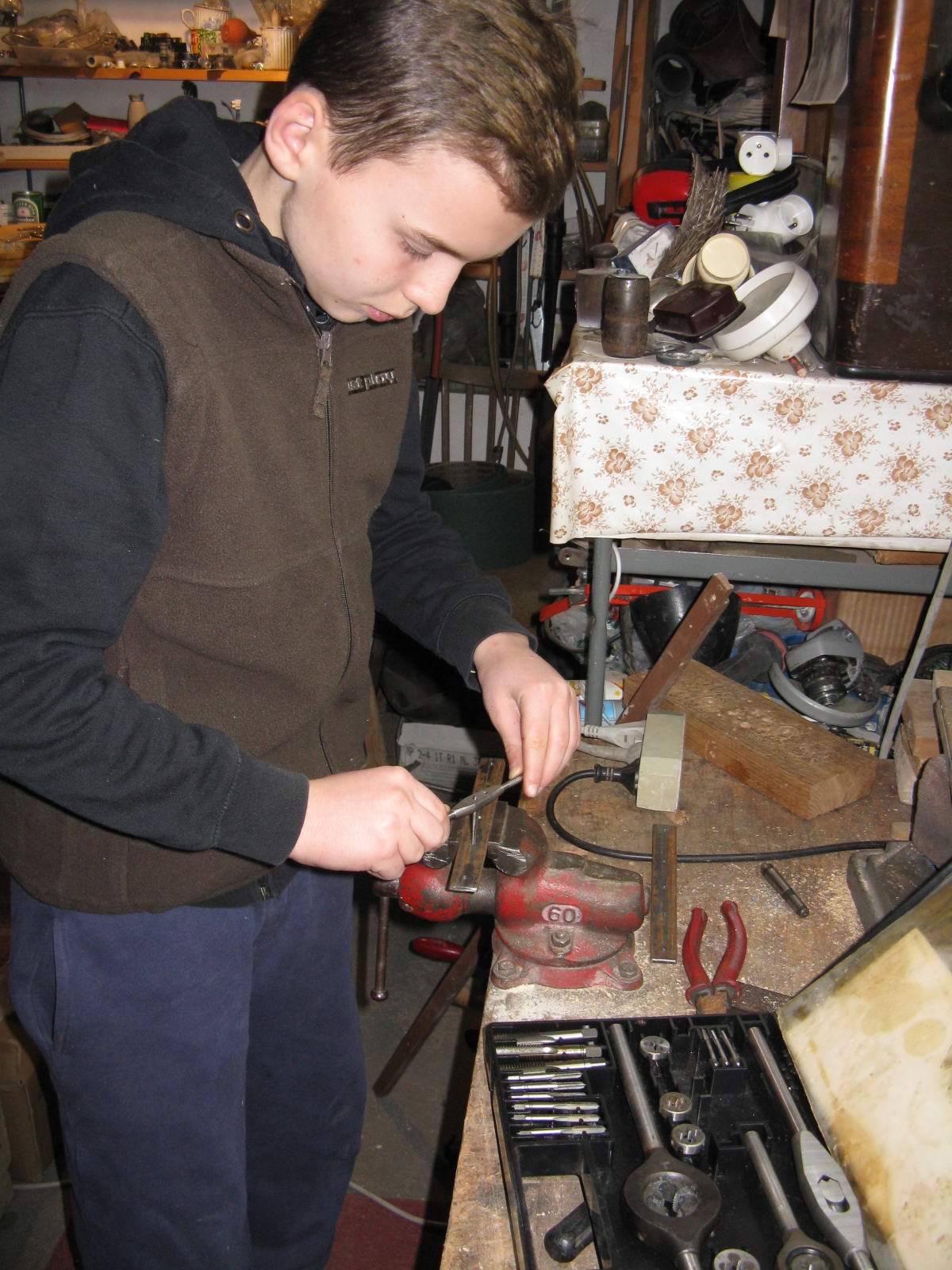 ---
Internet connection
Nowadays internet connectivity is essential. Alphabox is powered by a Raspberry Pi microprocessor which runs Linux. It is possible to connect Alphabox to the Internet via Ethernet cable or via WiFi. In addition to Security messages and detection of trash level Alphabox can collect and send data via the Internet to the waste management company.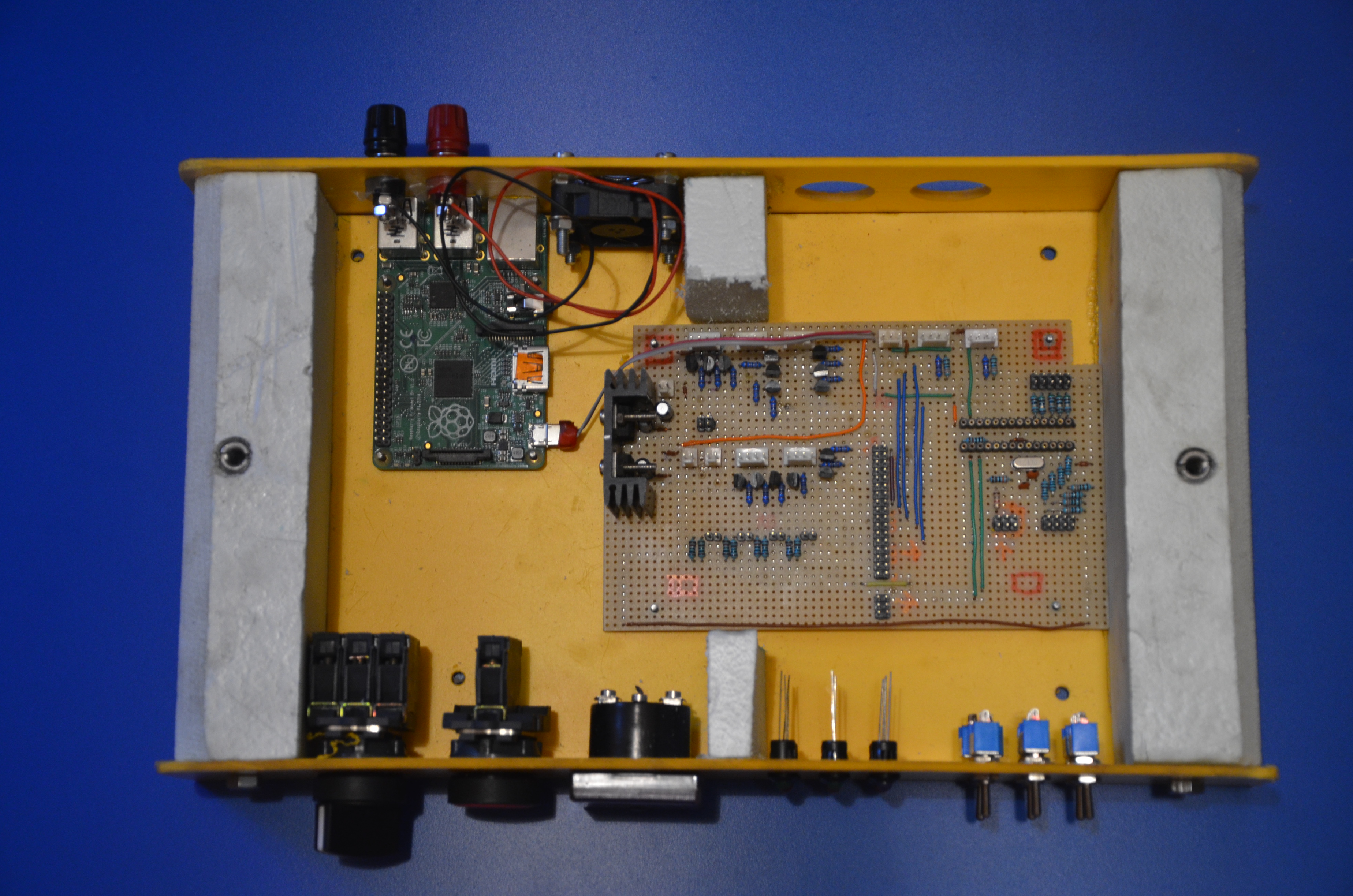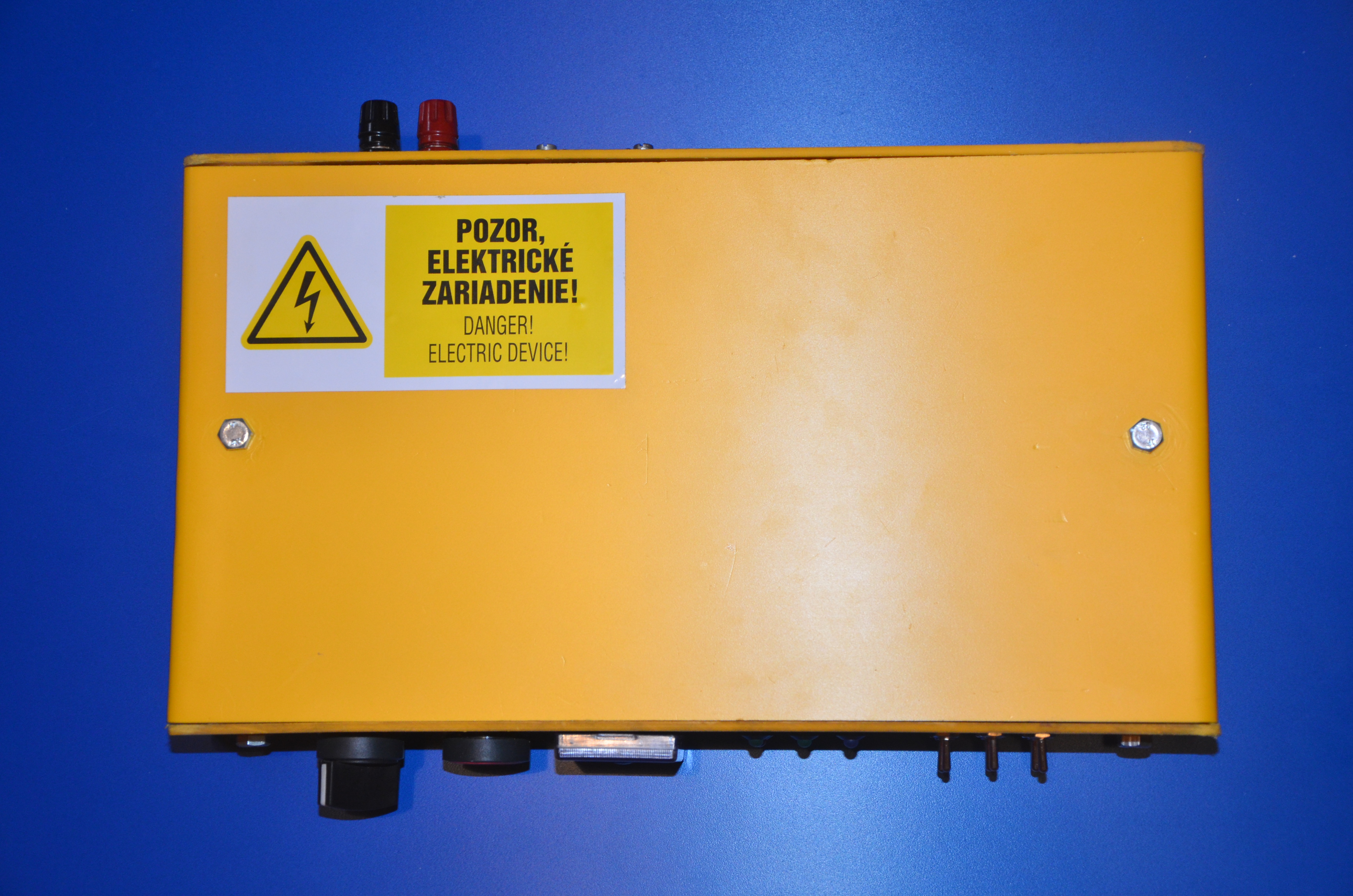 ---
Fun and easy to use
Alphabox is easy to use, it instructs the user with straighforward graphical symbols and also verbal instructions. Last but not least, it is also fun to use!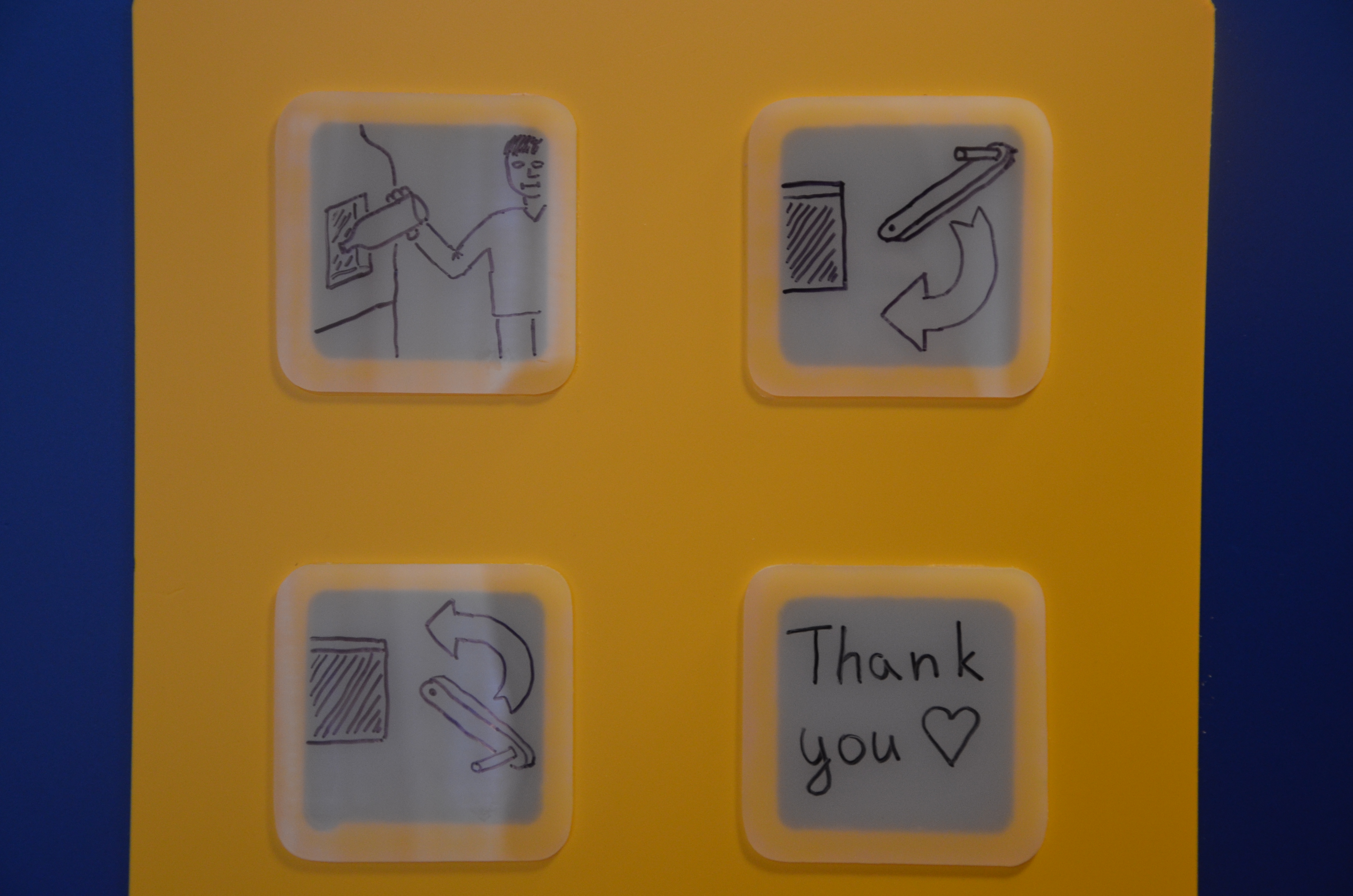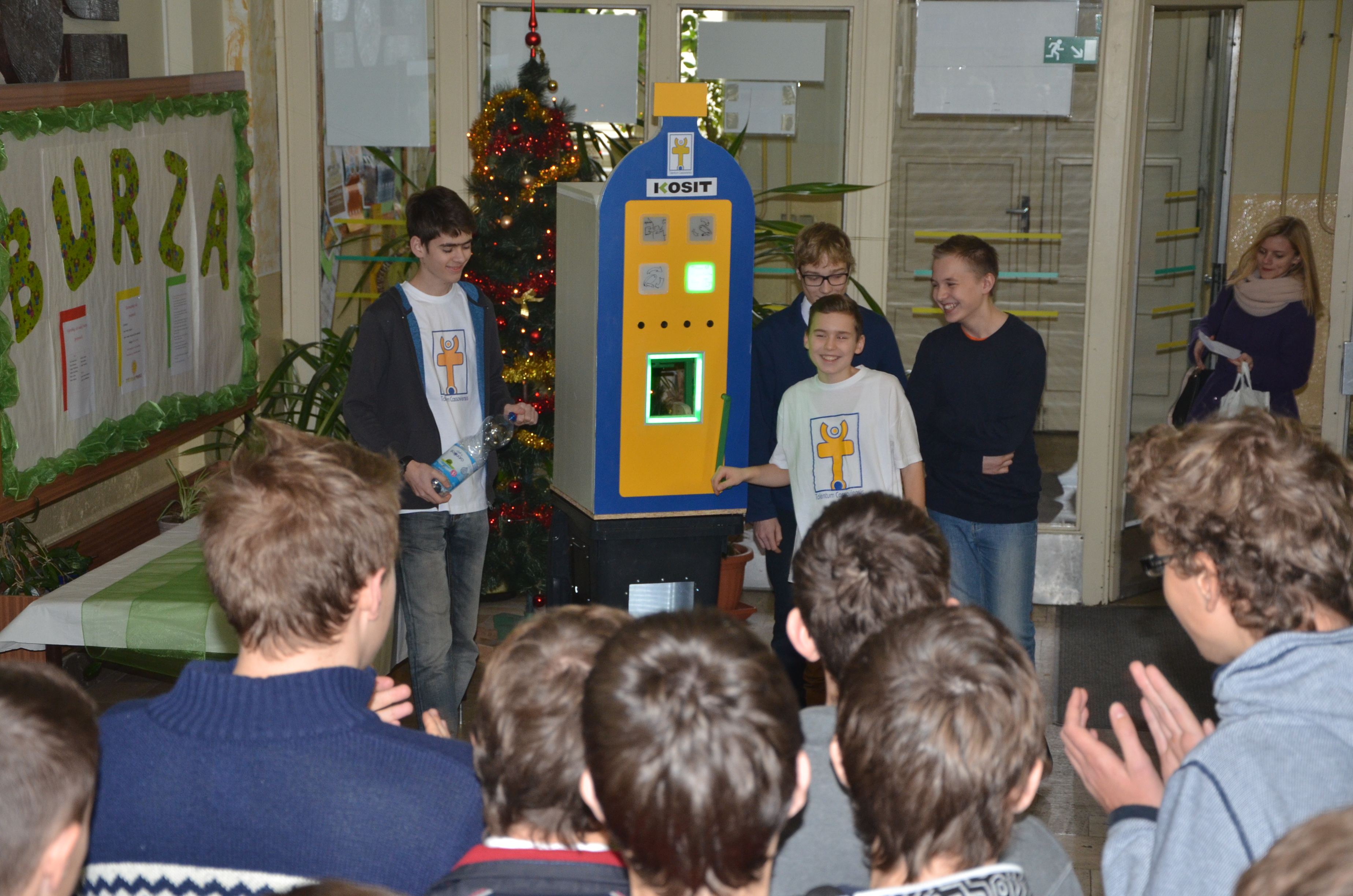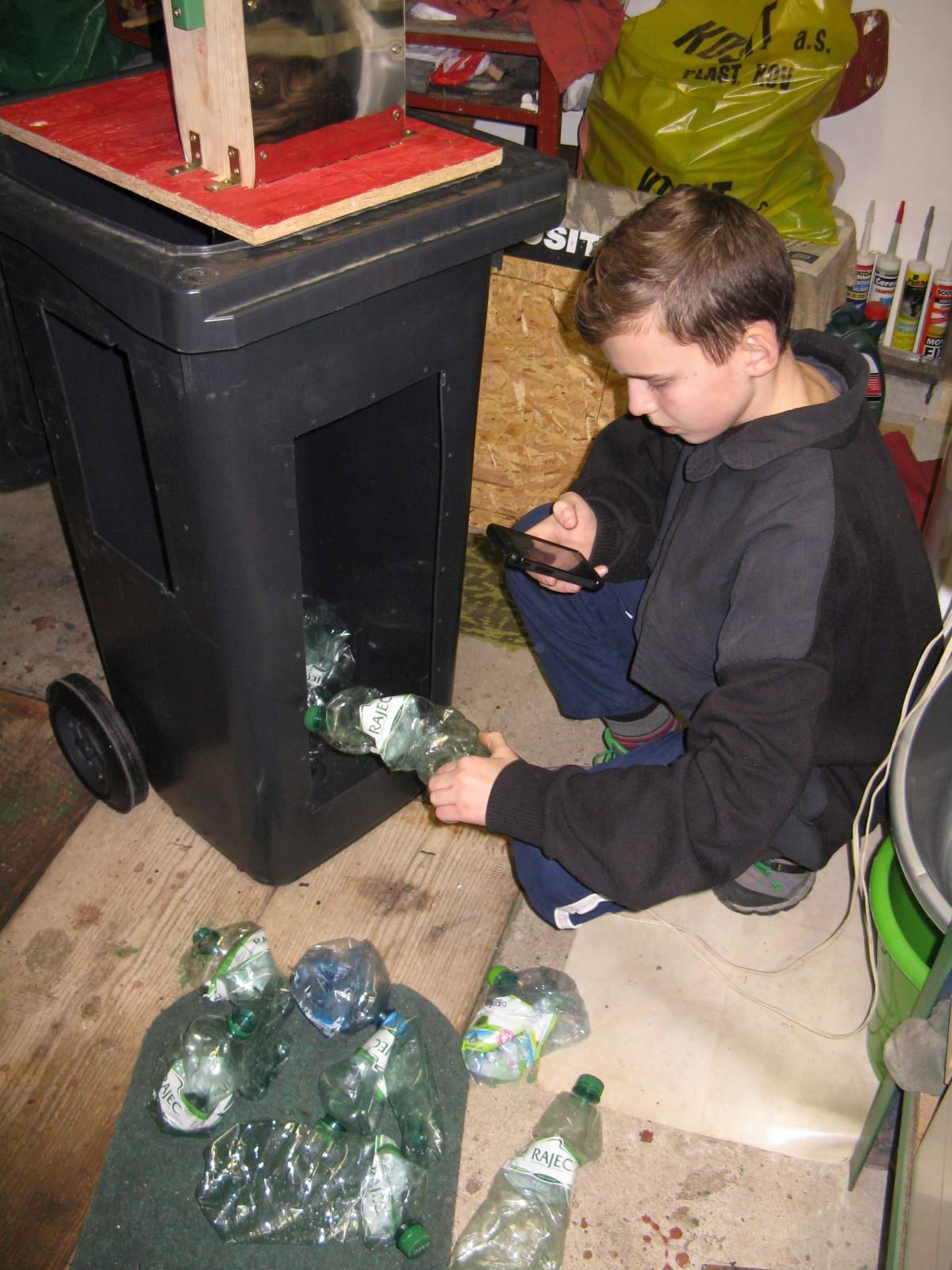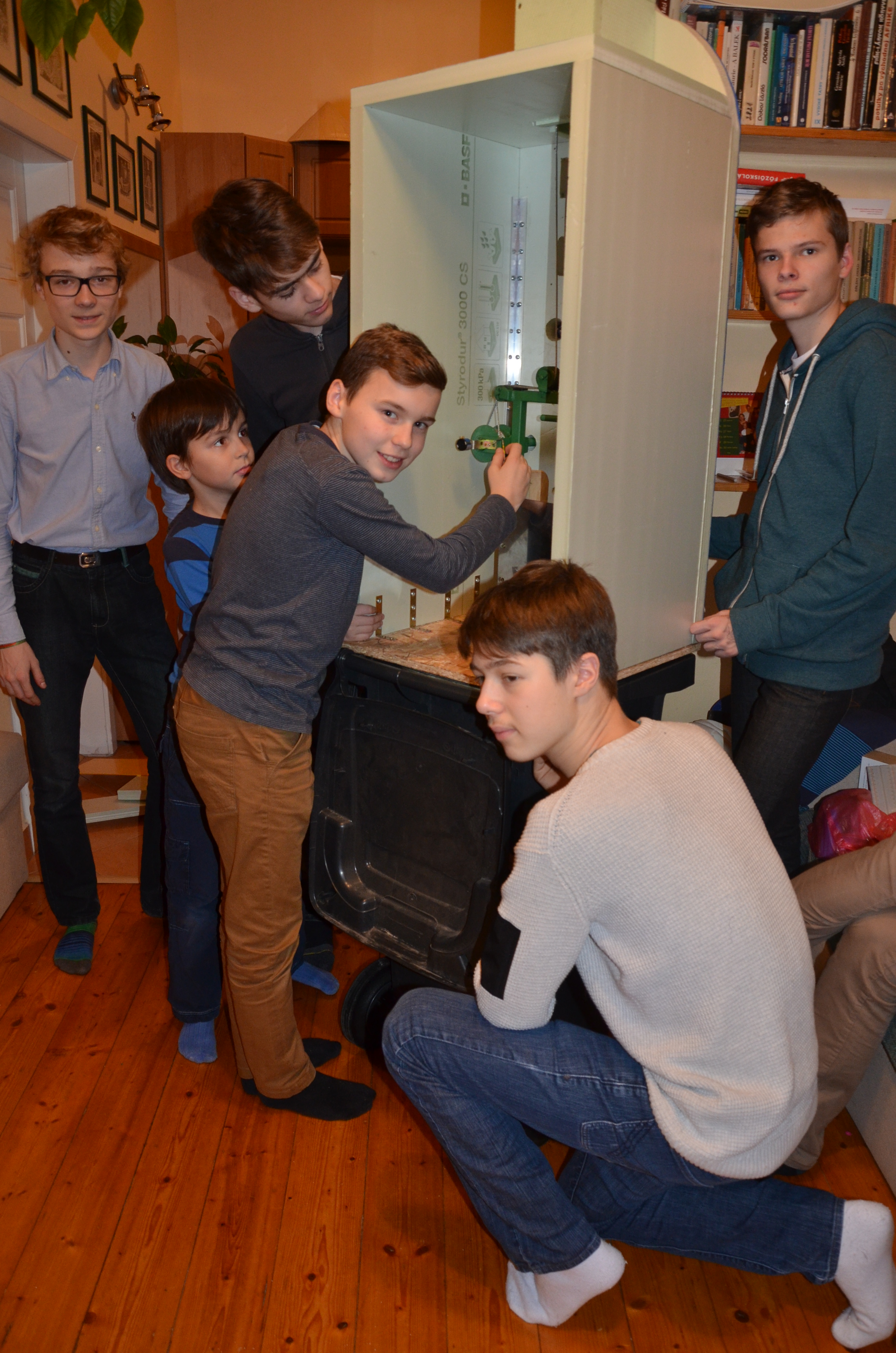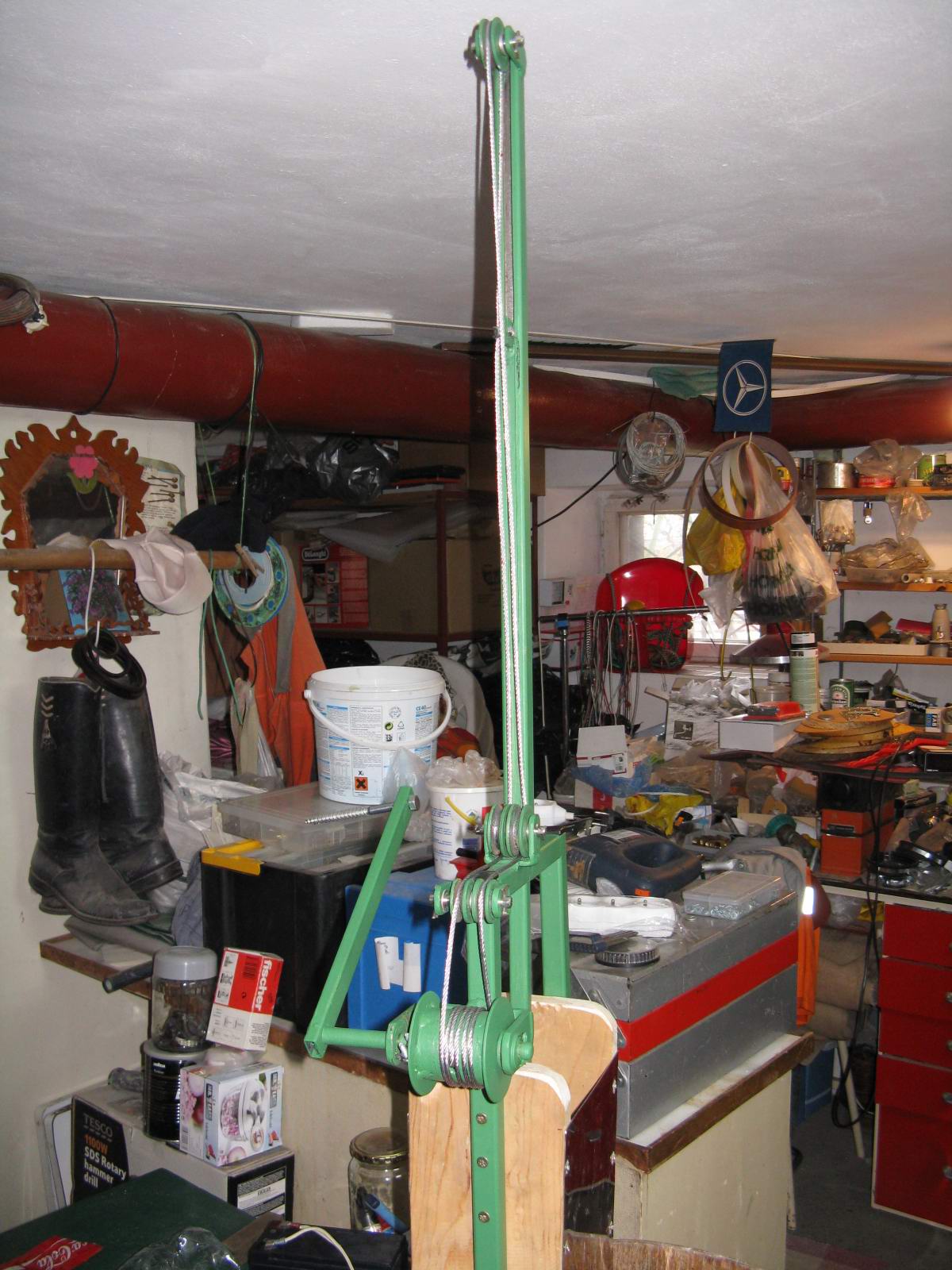 ---
Detects whether bin is full
Alphabox is equipped with a sensor for measuring the level of trash. This allows the Alphabox to notify the waste collection company. The waste collection company can than plan the route of the garbage truck more efficiently.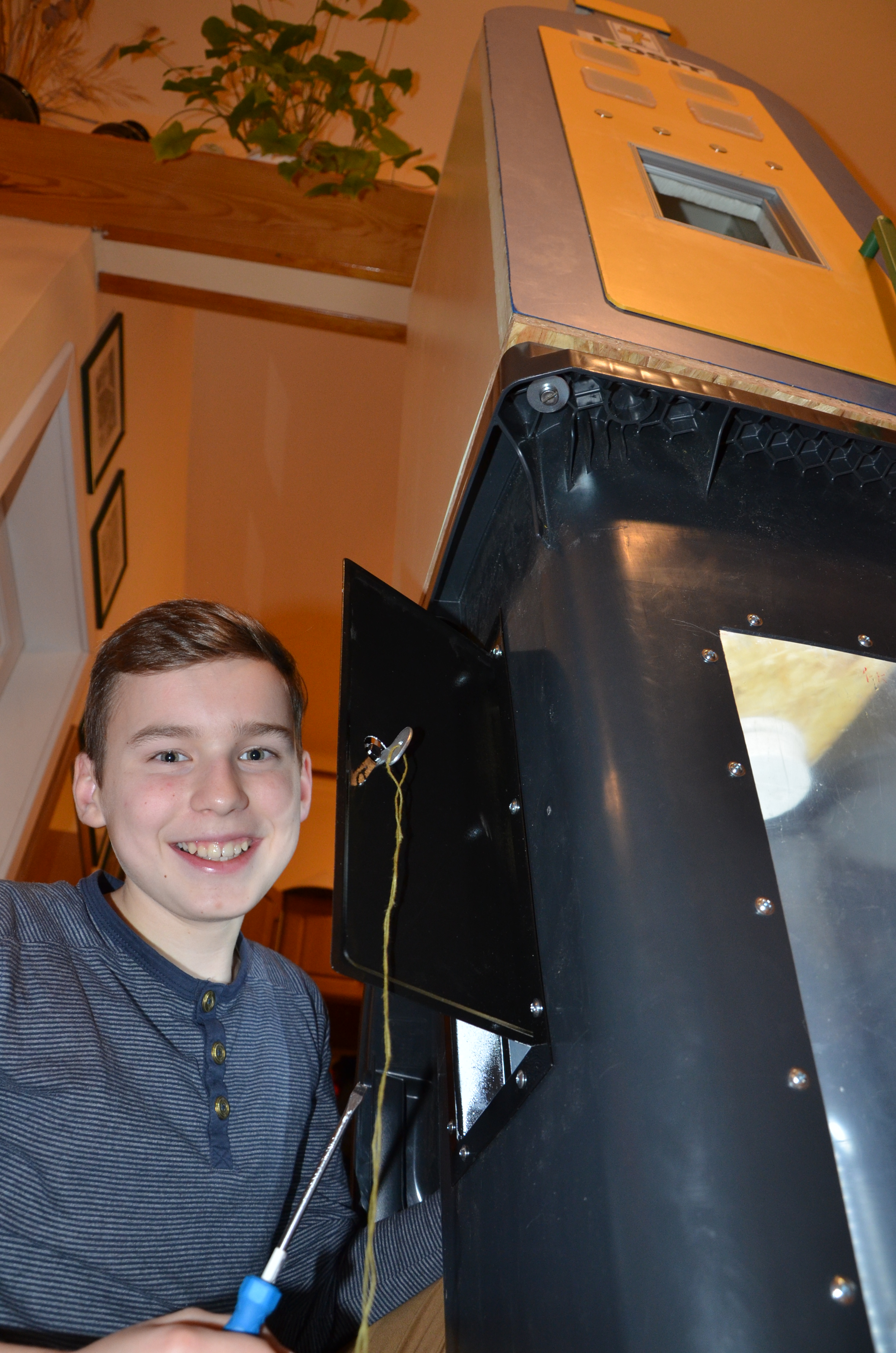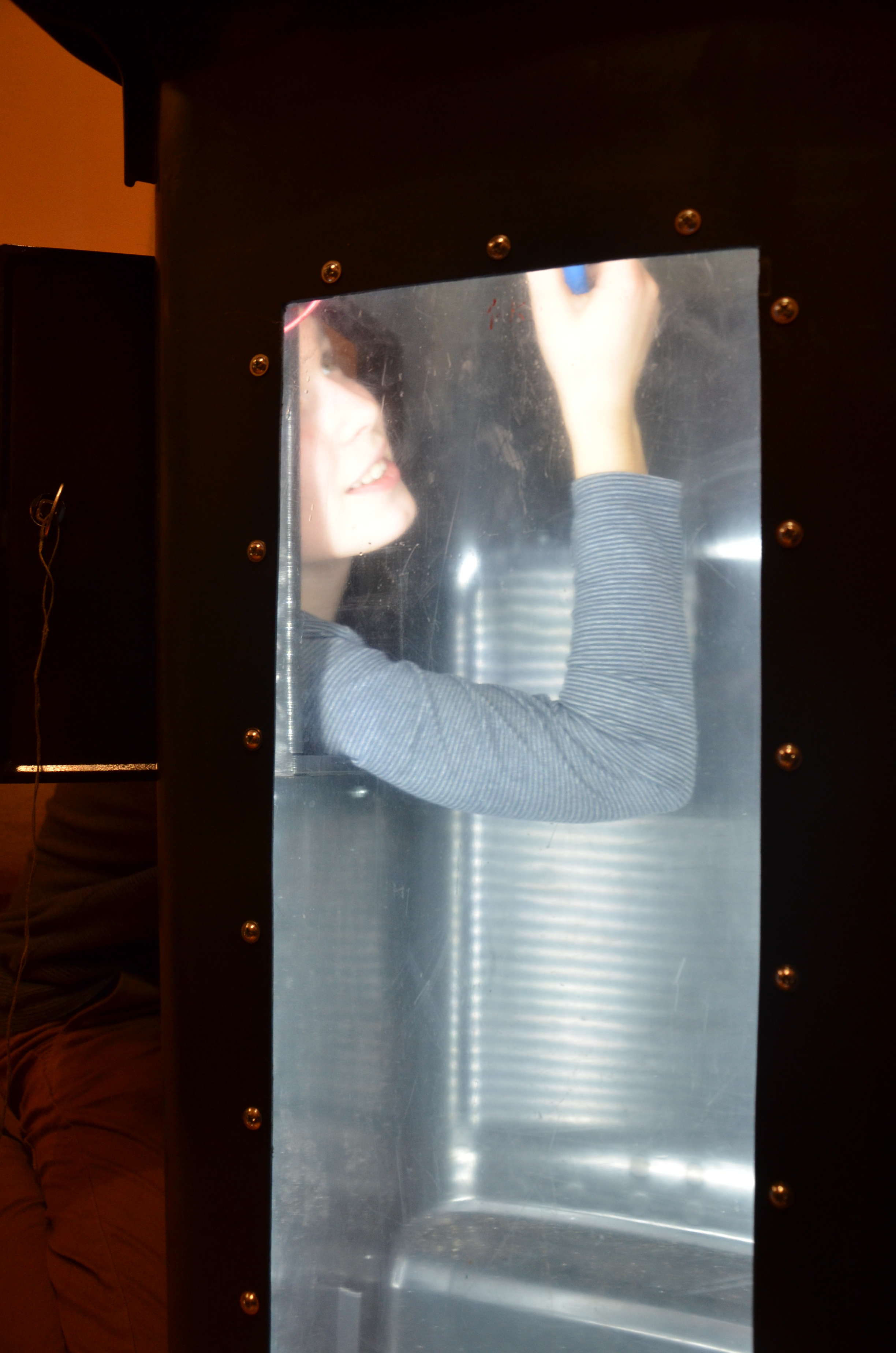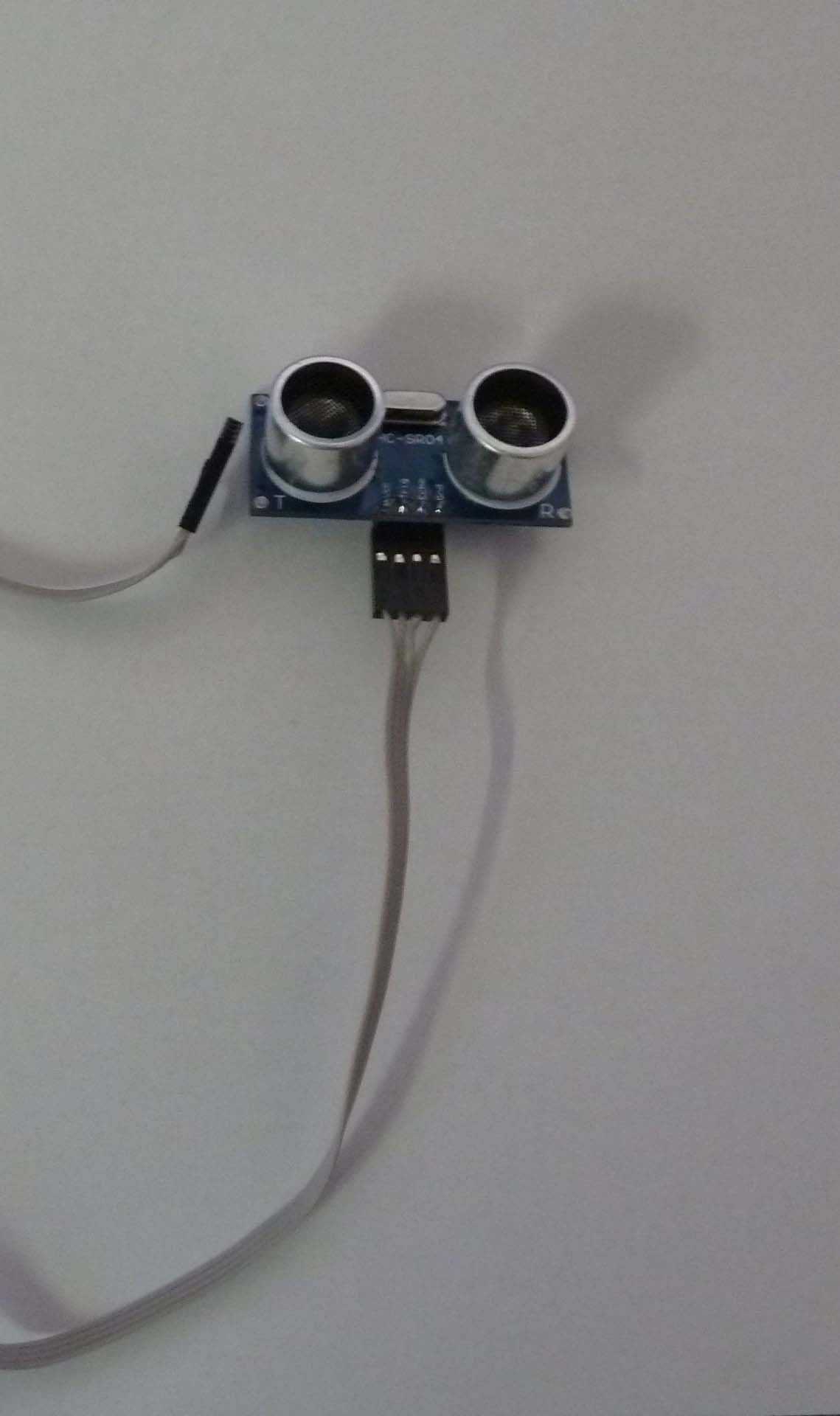 ---
Security – fire detection
Fires in containers are very common in cities. That is why Alphabox is equipped with a smoke sensor which detects potentional fire danger. In case of fire it closes the bin and notifies the waste collection company.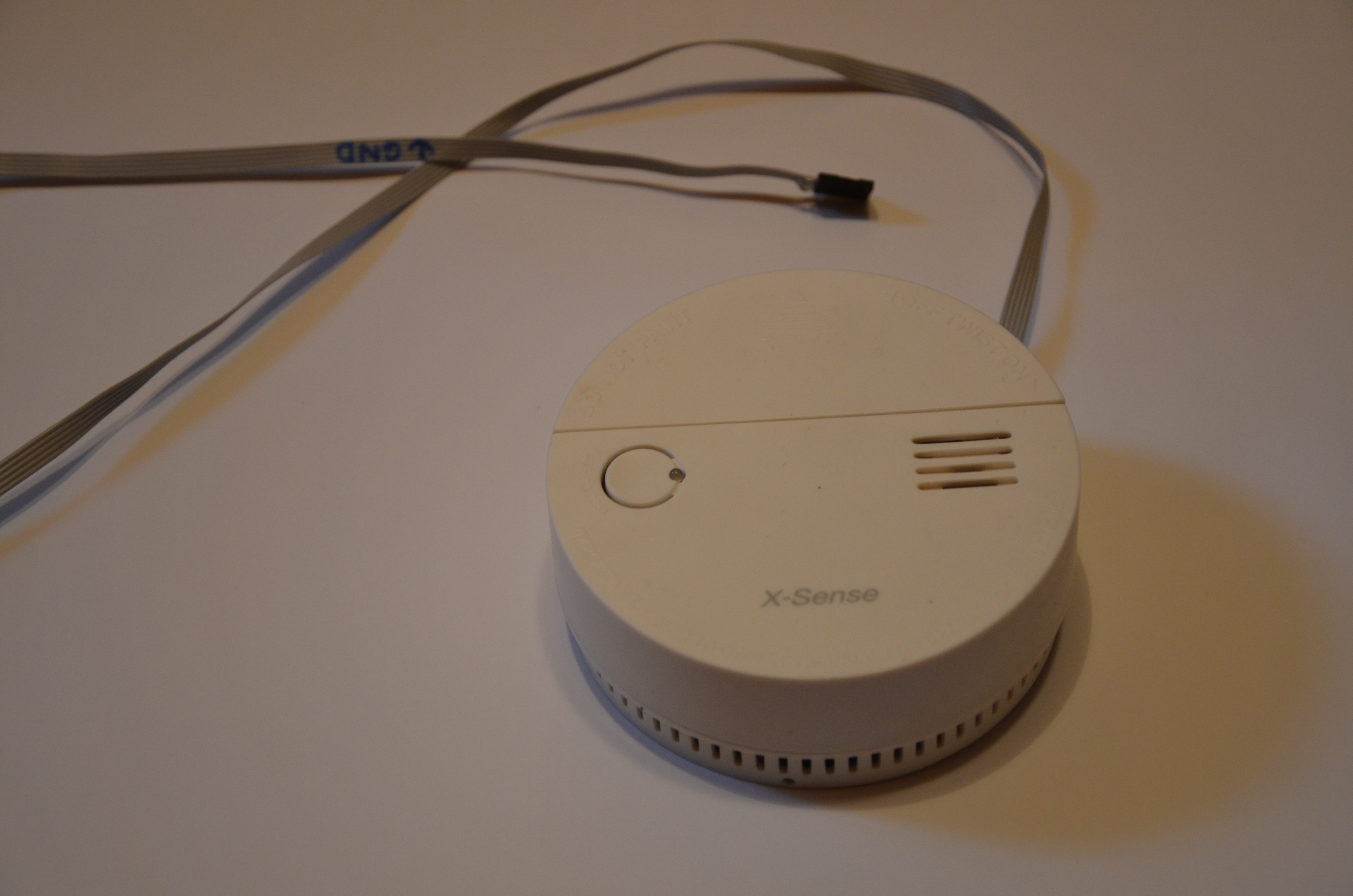 ---
Sharing
---
Technical realisation
Alphabox is powered by a Raspberrry Pi computer which runs Raspbian Linux. The Raspebery Pi controls the output and input peripheries of Alphabox and communicates with the waste collection company via the internet. We used Arduino to control the analog sensors.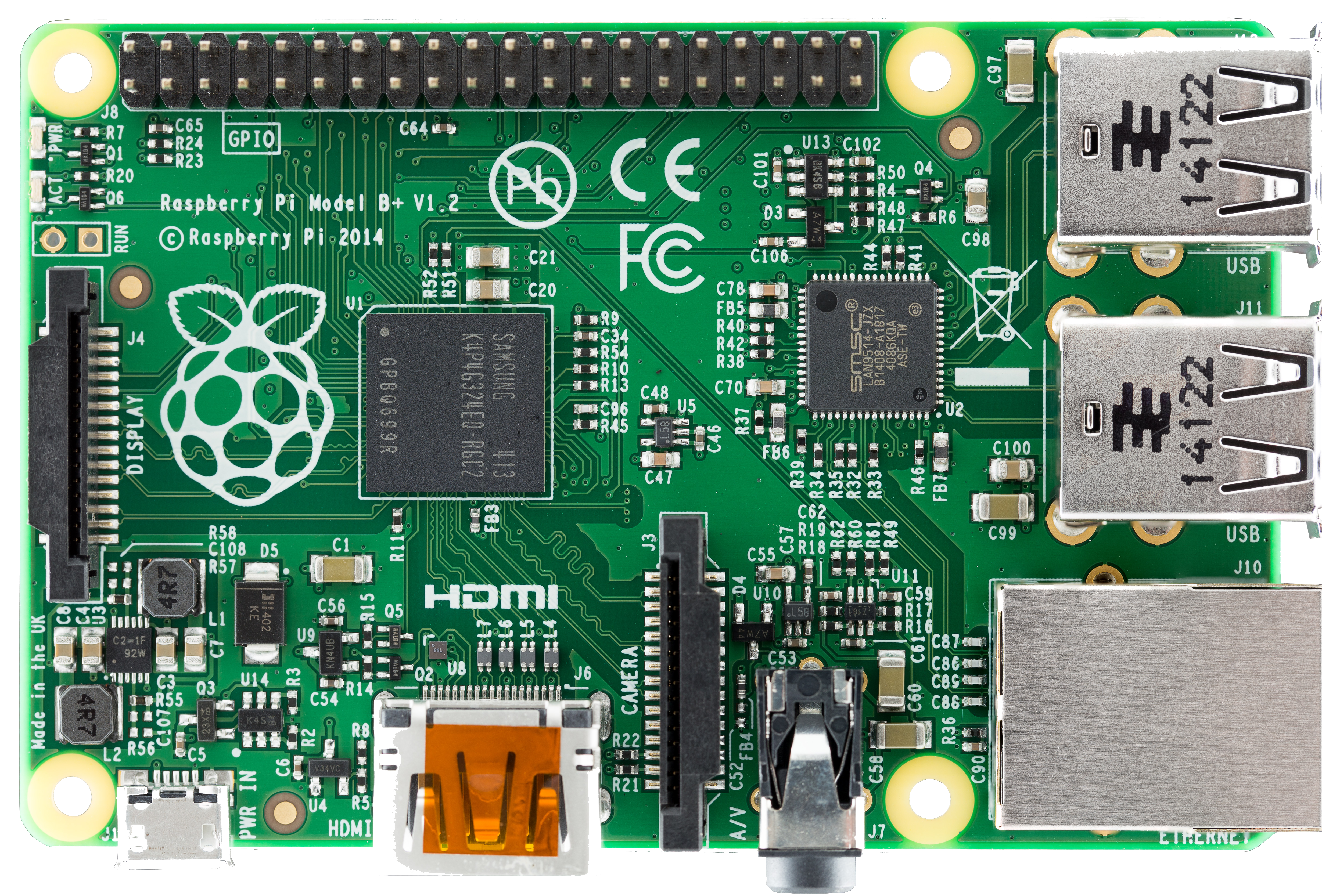 ---
Manufactruing cost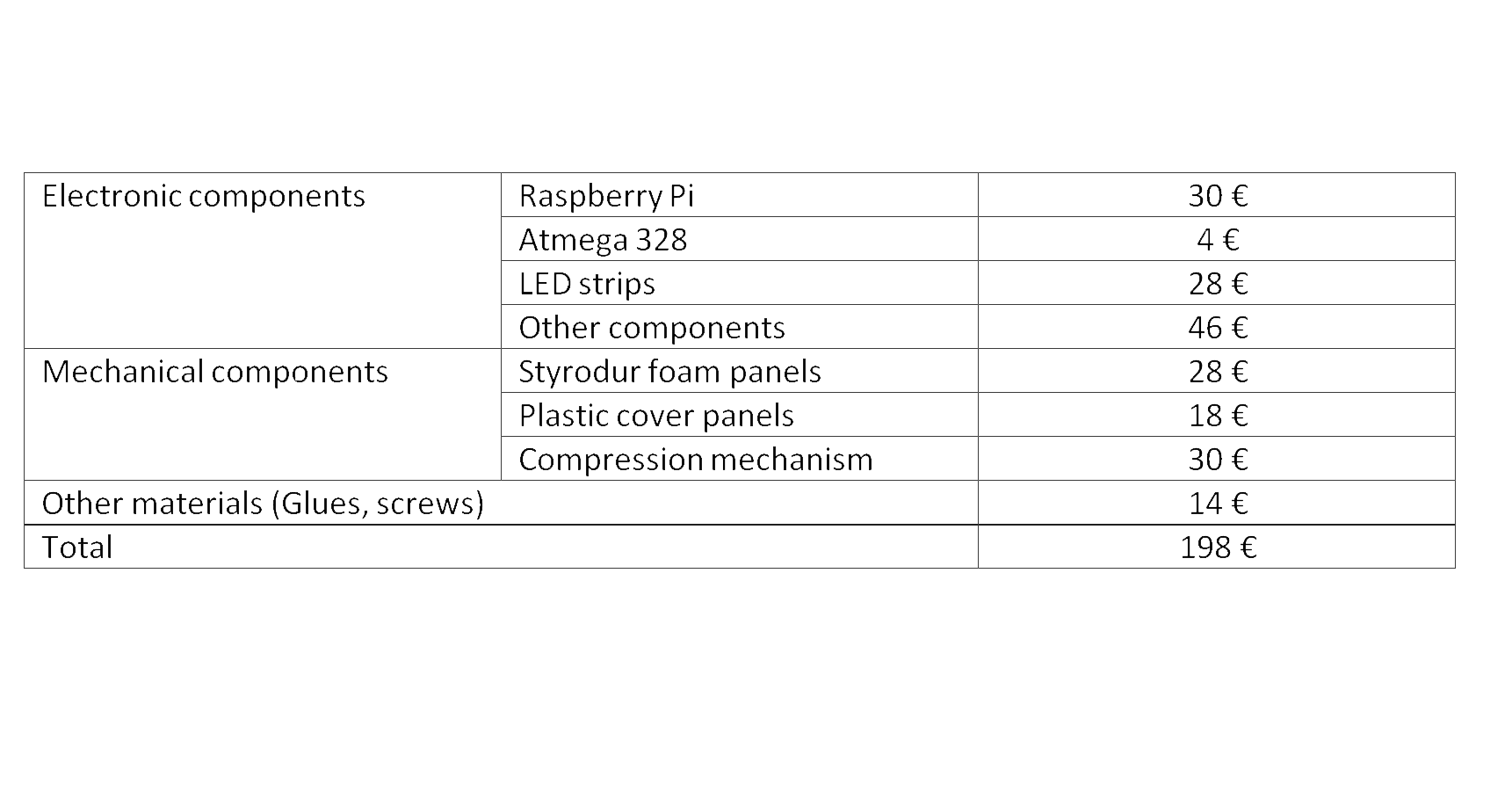 Prices are based on retail prices of local shops.
---
Existing solutions

---
Sharing
Due to the smaller size of our product it is intended for interior usage, such as school hallways, shopping centres or even workspaces. That is why we presented Alphabox to the students of the grammar school Poštová in Košice and also at the Regional Development Agency of the Košice Self Governing Region. They showed huge interest towards our machine and told us that it makes separating PET bottles more entertaining, thus it motivates people to separate more plastic bottles and to compress the bottles before throwing them out.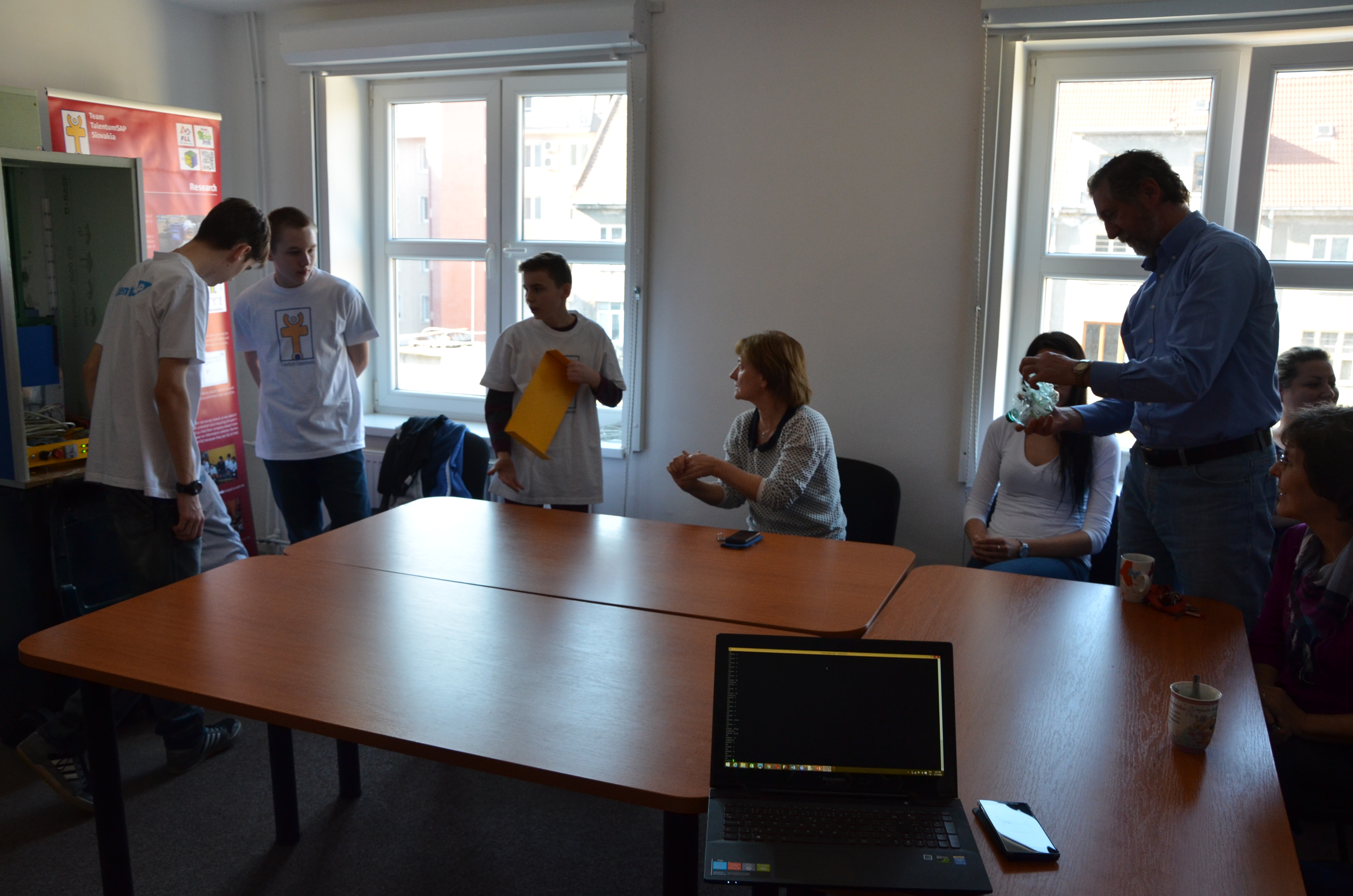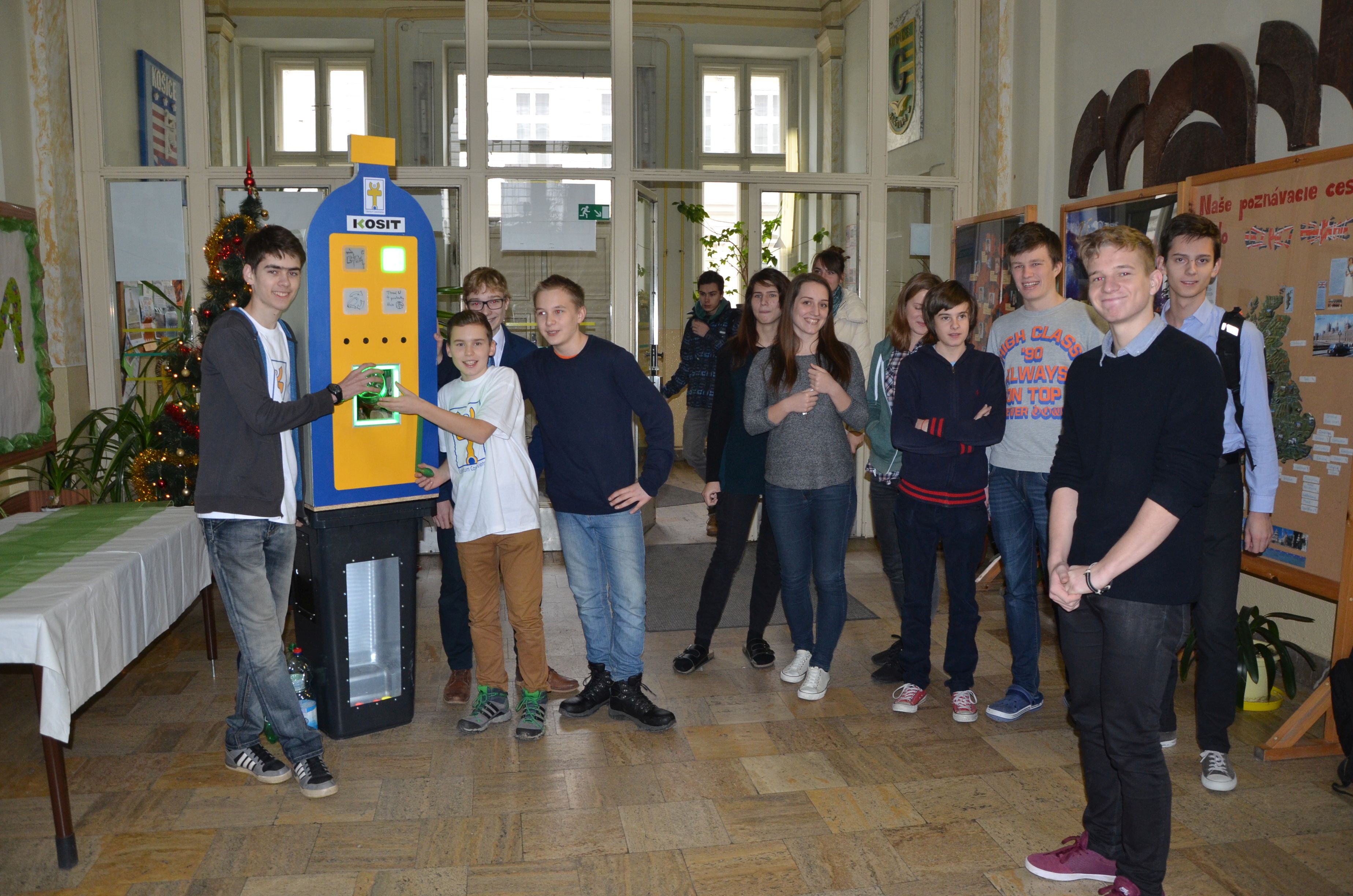 ---